The L-1A nonimmigrant classification enables a U.S. employer to transfer an executive or manager from one of its affiliated foreign offices to one of its offices in the United States. This classification also enables a foreign company which does not yet have an affiliated U.S. office to send an executive or manager to the United States with the purpose of establishing one.
EXECUTIVE:
To qualify as an executive, the alien employee's primary functions should have included direction of the management of the entire organization or one of its major components. The employee must have had broad discretion in decision making and have been subject to only general supervision by supervision by superiors. Employees actually involved in the production of goods or services are not eligible. The employee must have supervised some staff. Executive capacity does not include those who perform high-level but personnel-remote functions. An executive does not necessarily have to manage a large number, or tiers of employees. This fits into the description of manager.
MANAGER:
"Managerial" describes a position in which the alien employee directs the organization, a department, or a subdivision. The manager must have the authority to control, direct, hire, and fire other employees. He or she must have discretion over day-to-day operations. The law excludes first-line supervisors, except for those in charge of professional-level workers. It excludes employees primarily responsible for production of goods or provision of services. The general rule is that a manager must direct other managers or supervisory-level personnel. If this requirement presents a problem, one alternative is to show that the manager supervises people who have specialized degrees at the bachelor's level required for their jobs. Managers are not required to supervise layers of people if they are functional managers. A functional manager is a person who is a senior person within the organization and/or who manages an essential function. These functional managers need not manage a department with employees. They may manage a function.
Your Professional Immigration Attorneys Hard At Work
Brink Immigration is always available to help you with your L1-A Nonimmigrant Case.
Fill Out Your Information Below For Your L1-A Case and We'll Get Right Back To You.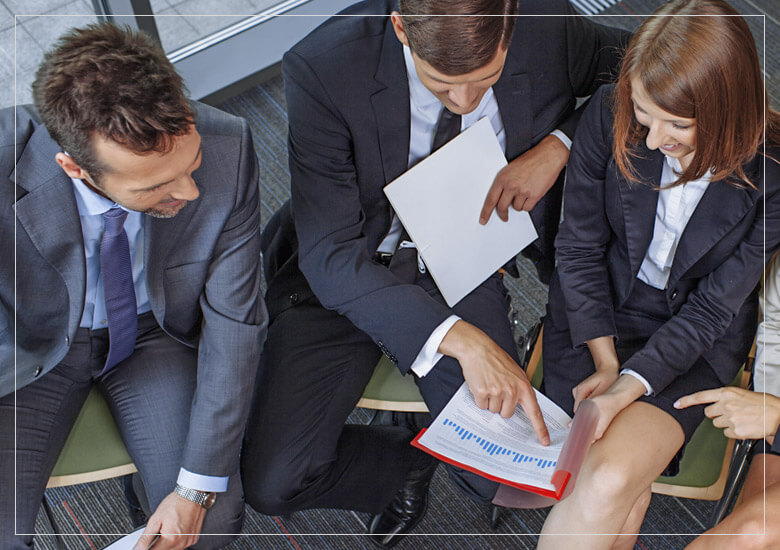 Thank you so much for helping me and my wife. This process was difficult but, you made it so easy and relaxing for us..

Very knowledgeable immigration lawyer. Highly recommend.